Facilities
Welcome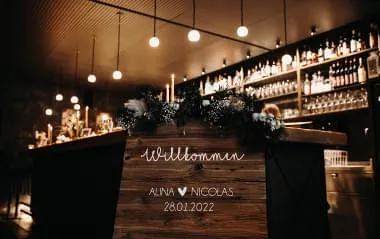 Celebrate the day of your life and raise a toast with your guests. Our Posthof or our panoramic terrace as well as the unique Stuben offer the perfect setting.
Festive meal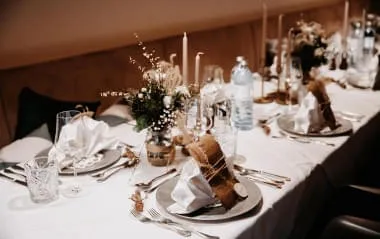 Crown the celebration of your life with a menu from our toque award-winning kitchen. Let us spoil you and your guests with culinary delights.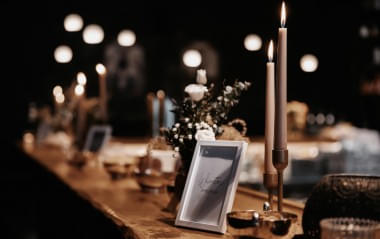 A place where you and your guests are always welcome, everyone feels comfortable and the atmosphere just invites you to celebrate, that is what you will find with us at the Hotel & Wirtshaus Post. In our different rooms we offer parties from 2 to 180 guests the perfect setting for an unforgettable celebration. We would be happy to show you all the rooms in person and plan your big day with us in the Post-Stuben.
Organization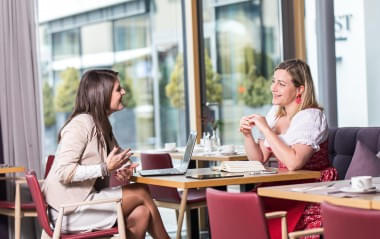 From planning to execution to the most beautiful memories afterwards, we are there for you and experience this time together with you. Host and landlady Sigi Blumschein is personally at your disposal with her years of experience, her heart and soul and her passion for what she does. She always has an advice and also the right tip ready, no matter how extraordinary your wishes are, we will implement them.
We look forward to your inquiry: sblumschein@dashotelpost.at
Room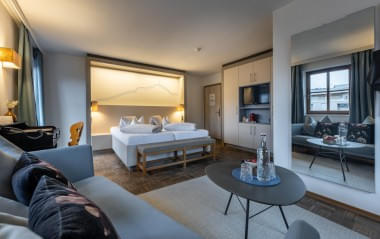 What could be more beautiful than when the whole wedding takes place in one place? From the registry office of the St. Johanner church you can reach the Hotel & Wirtshaus Post by walking in just a few minutes. Here we are already waiting for you for the aperitif and without changing the place you can party and dance until the morning. And if you like, you can fall directly into your (hotel) bed. Of course, the next morning we still offer you the appropriate hangover breakfast, if necessary also for external guests or on request we organize you also a brunch or a white sausage breakfast - just as you wish.
Wedding ceremony
Civil weddings: Municipality of St. Johann, Bahnhofstraße 5, 6380 St. Johann in Tirol, phone:: 0043 5352 6900 Email: gemeinde@st.johann.tirol
Church weddings (catholic), deanery parish church St Johann, all information can be found HERE
Church weddings (evang.) in Kitzbühel, you can find more information HERE
Our tip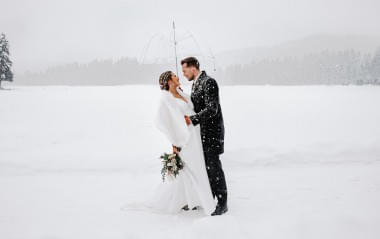 Winter wedding
A wedding like a fairy tale, is truly a winter wedding. The glitter of snow gives your wedding a unique magic. And in the evening, when you and your guests sit down to dinner by candlelight, you will feel the magical atmosphere of this season.
And a very special tip: get married in Advent, this very special atmosphere with the Christmas decorations throughout St. Johann let every wedding become "cheesy" romantic.