Holidays in St. Johann, Austria at Hotel Post
Sport & leisure programme in St. Johann in Tirol
It's time to leave the daily grind behind and recharge your batteries. What better way than a holiday in St. Johann, Austria? Our Hotel Post is situated in the heart of one of the country's most beautiful holiday regions, with amazing offers for all ages in all seasons. We are already looking forward to your visit and will gladly introduce you to the many highlights in and around St. Johann in Tirol!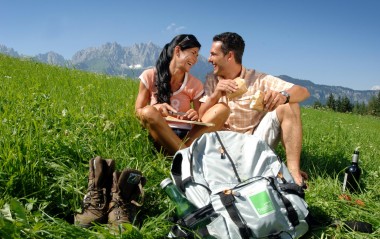 A maximum of summer variety for every taste awaits on the mountains and in the valleys. Over 200 km of hiking trails lead onto the most beautiful alps and up to the mountain peaks of the region. Cyclists, mountain bikers an e-bikers, too, get their money's worth around the Hotel Post. We recommend a brief stop at one of the managed huts for a hearty snack. Golfers, swimmers and culture buffs also feel right at home. Enjoy these and many other highlights for free or heavily discounted with the St. Johann Card!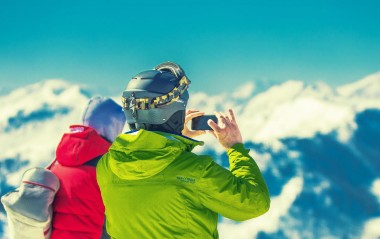 The surrounding winter sport regions prepare their diverse offerings as soon as the first snowflakes float through the air. Ski holidays in St. Johann, Austria open up a whopping 171 kilometres of varied slopes with the 3-Länder-Freizeit-Arena ski pass. St. Johann in Tirol / Oberndorf is particularly family-friendly. But there's also a lot of fun to be had beyond the slopes. A massive network of cross-country ski runs provides an introduction to this Nordic sport. There's certainly something for everyone to enjoy with quiet snowshoe and winter hikes plus fun tobogganing tours.
Amazing variety, active fun and precious relaxation at any time – your holiday in the Kitzbühel Alps at our Hotel Post in St. Johann in Tirol truly has it all. Treat yourself with every trick in the book prepare yourself for a truly unforgettable stay. We are looking forward to your enquiry!